Check Out Some Of Our
Best Selling

Tiny House Plans Below.

At Humble Homes we design our houses to be flexible. So it's no surprise our most popular plans are also the most innovative.
The McG Loft V2
The McG Loft V2 is designed for full-time living and features apartment-size appliances (including a washer/dryer) and a staircase to the loft.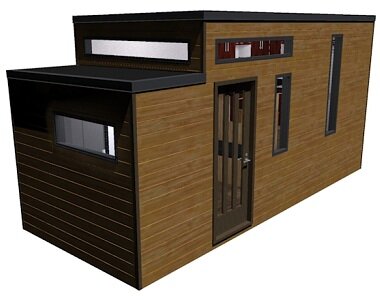 The Athrú
Our most flexible tiny house. The Athrú adjusts to suit your needs with it's transformable living area and a large kitchen with a breakfast bar.
The Turtle House
At 230 square feet, the Turtle House is great for those that need a little more space. It contains a ground floor bedroom that doubles as an office.
Want More
Options

? We've Got It Covered.

With 19 tiny house plans (and growing) we've got one of the most diverse portfolios of plans available.
The McG Loft
Feature: StaircaseSize: 178 sq ft
Berneil+Porch
Feature: StorageSize: 191 sq ft
The BRV1
Feature: BedroomSize: 209 sq ft
JS Bell+Porch
Feature: 5 Living SpacesSize: 125 sq ft
Humblebee+Porch
Feature: 100 Sq Ft PorchSize: 226 sq ft
The Nook
Feature: Scissor StaircaseSize: 119 sq ft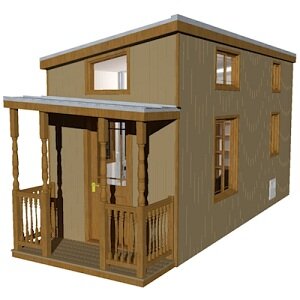 Rooke+Porch
Feature: Solar DesignSize: 216 sq ft
The BRV2
Feature: 5 Living SpacesSize: 235 sq ft
Our Tiny House Plans Are
Awesome

.

Here are just a few of the reasons why.
All our tiny houses are designed & checked by a structural engineer
Our plans are among the highest quality available, at discounted prices
You can either download your plans instantly or order a printed set
Plans are designed for the self-builder with lots of helpful drawings & info
Free updates that contain additional options, schematics & add-ons
Free support – because we care about your home as much as you do!
"A tiny house design that's perfect for people who want an alternative to sleeping in a loft. Love your creativity and how great you are to work with!"

Karen Batchelor,

Livinglargewithless.com
"Thank you so much! You guys are the best! I'll keep you posted on my progress."
"There is no comparison between you guys and the rest of the tiny house plans out there."
"The plans are fantastic! Your pricing is one heck of a deal… I really think they are outstanding value for the money!"

Stephen Wirzylo,

steves124squarefeet.blogspot.com
"The plans are AWESOME! Thank you so much!"
"Thank you for your time, your patience, and going that extra mile for me. You are awesome! Thank you so much!"